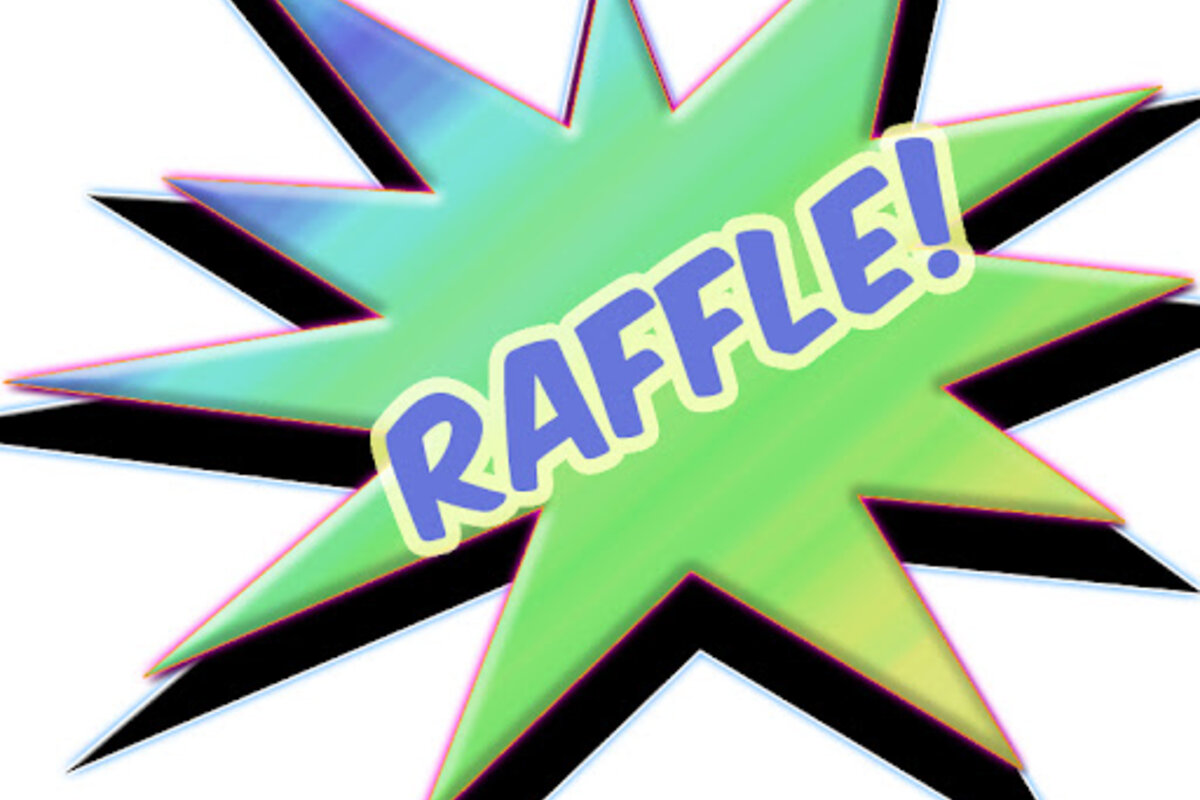 Hello all,

Although we were unable to hold the winter fair this year, we still wanted to give you the chance to win the great prizes that were donated for our raffle, and so we have decided to take this online.

By following the links below, you will be able to purchase tickets, at 50 pence each, to enter yourself into draws for any or all of the prizes on offer.
The links will be live until 8pm this Thursday, 16th December. The draw will then take place and winners will be able to collect their prizes from school on the last day of term (the signed pennant, goody bag and hamper) or receive it via email (the tickets and vouchers).
Please do enter, and please share these links as widely as you can - friends and family are very welcome to enter too!

Whether you win a prize or not, the money from your raffle ticket purchases goes directly to Friends of Crowland, helping our school and its children be the best they can be.

Good luck, and thank you for supporting FROC and your school.
PRIZES AND ENTRY LINKS:
A FAMILY TICKET TO STICK MAN LIVE AT THE LEICESTER SQUARE THEATRE! Enter here:
https://raffall.com/279158/enter-raffle-to-win-tickets-to-stick-man-live-hosted-by-friends-of-crowland-primary-school
A PENNANT SIGNED BY THE TEAM AT TOTTENHAM HOTSPUR! Enter here:
https://raffall.com/278530/enter-raffle-to-win-a-signed-spurs-penant-hosted-by-friends-of-crowland-primary-school
A GOODY BAG FROM ARSENAL FOOTBALL CLUB! Enter here:
https://raffall.com/278539/enter-raffle-to-win-a-goody-bag-from-arsenal-hosted-by-friends-of-crowland-primary-school
TENPIN BOWLING FOR SIX PEOPLE AT ROWANS, FINSBURY PARK! Enter here:
https://raffall.com/279184/enter-raffle-to-win-a-lane-at-rowans-bowling-hosted-by-friends-of-crowland-primary-school
FAMILY PASS TO FAMILY JAM OR SKATE SUNDAY AT ROLLER NATION, TOTTENHAM! Enter here:
https://raffall.com/279177/enter-raffle-to-win-tickets-to-roller-nation-hosted-by-friends-of-crowland-primary-school
A FOOD AND DRINK HAMPER! Enter here:
https://raffall.com/279368/enter-raffle-to-win-a-christmas-hamper-hosted-by-friends-of-crowland-primary-school

Previous

Next